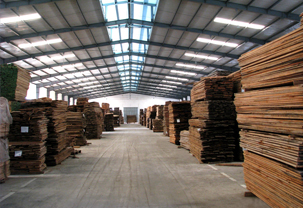 Merry Products™ possesses significant experience and a comprehensive knowledge of the varying characteristics of wood around the world. This valuable understanding and involvement paired with our high quality control standards enables us to consistently manufacture strong, durable and beautiful wooden products.
Examples of our materials used are as follows:
Solid Hardwood such as Eucalyptus, Acacia, and Teak Wood.
Solid Softwood such as Fir, Pine, Western Red Cedar and Radiation Pine.
Engineered Wood such as laminate wood and MDF wood.
Painted Wood Polyurethane paint is well-known for the beautiful, glossy and flawless finish it creates while providing weather protection against underlying material. Merry Products™ developed a highly sophisticated painting and refinishing process that consists of four complete cycles (two base coats and two top coats), sanding-painting-and-drying. These steps ultimately create flawlessly painted products that are not only rich and elegant looking but also tremendously durable.
Faux Wood Merry Products™ collaborates with their team to replicate the natural beauty of wood with natural looking grains and color assortments to ensure a premium appearance. Faux wood does not require staining, painting or refinishing and is easy to maintain and clean. The surface is weather resistant so the natural beauty lasts for years to come without the need for ongoing maintenance like traditional wood requires.